Our Dear Partners,
This Sunday, June 8, we are scheduled to travel to the "First Nations Bible Translation Capacity-Building Gathering", in Prince Albert, Saskatchewan, Canada. This meeting will be attended by First Nations (Native) church leaders from Anglican, Catholic, Christian and Missionary Alliance, and Pentecostal Assemblies of Canada, and Cree language speakers from several communities across the Prairie Provinces.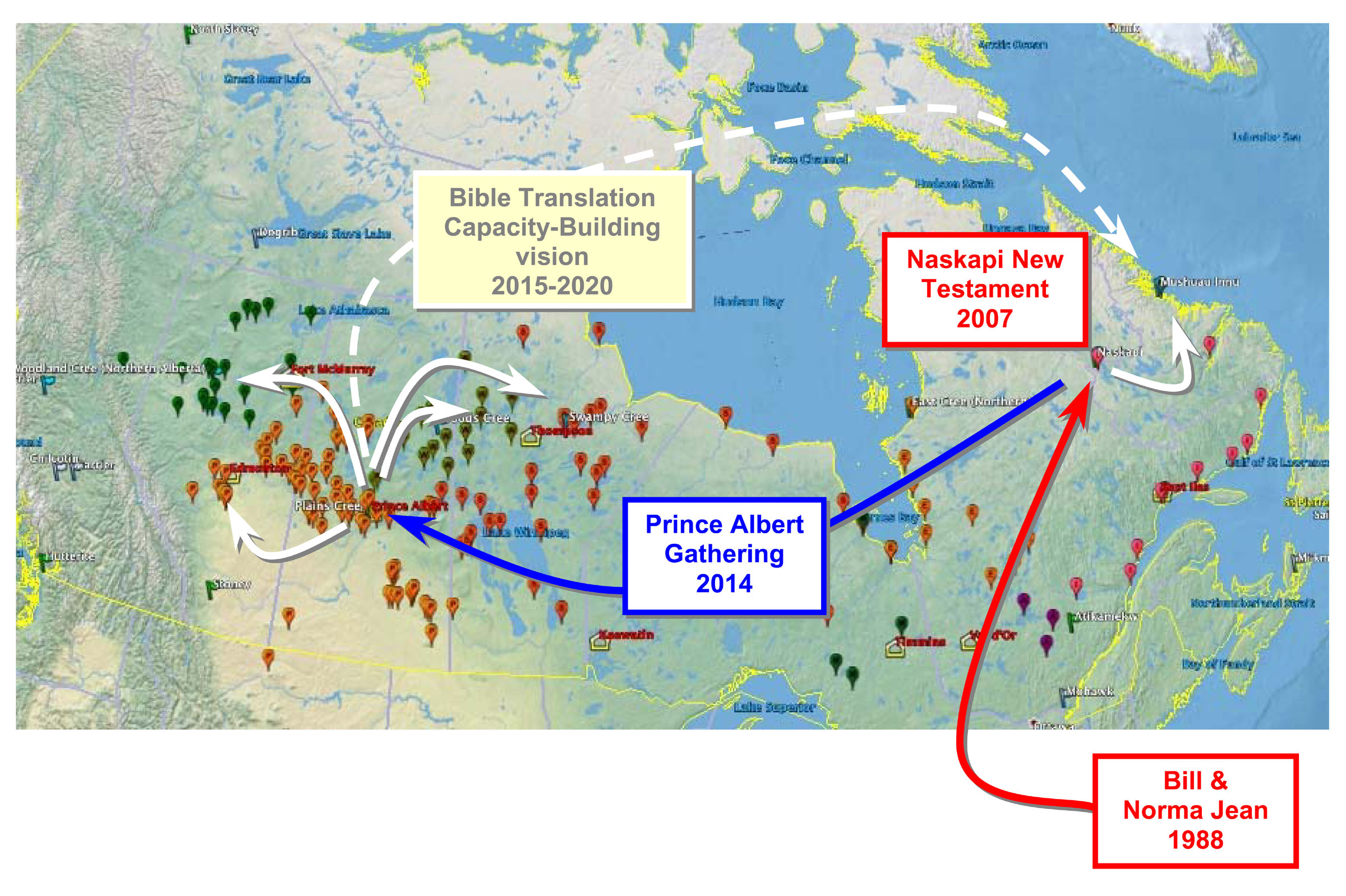 During this two-day meeting, we will represent Wycliffe Bible Translators along side the Canadian Bible Society, as we listen to the needs and concerns of these people-groups that still do not yet have adequate access to God's Word in their own languages.
Two Naskapi women, Cheyenne and Marianne, have been invited and are planning to travel from Northern Quebec to share how having God's Word in the Naskapi language has helped them to know God better. This is the community that we served in since 1988 helping them to translate the New Testament into their language.
Please pray for all the delegates as they travel on Sunday and Monday; for safety and protection. Pray that all participants would be sensitive to God's presence and guidance during the meetings, and that His will for how we should proceed to meet the translation needs in this region of Canada's north will be clear to us, including how the work that God has begun with the Naskapi can result in more people knowing God in the language of their hearts.
It was 26 years ago now that God gave us the privilege of beginning our time in the Naskapi language community in 1988.
Almost 7 years ago now, they dedicated their New Testament in Naskapi in 2007. Today, more Naskapi speakers than ever are reading and hearing God speak in their own language, and there are Old Testament books finished and more underway.
This month, they are reaching out to speakers of other Algonquian languages at the meeting in Prince Albert. Thank you for prayig that God will be at work in their hearts and ours as we follow Him in the work He has already begun.
Serving with you, Bill and Norma Jean