Our dear partners and "followers" (*),
In the last post, I had a map with a plan of our meeting with some Cree language speakers and church leaders at Prince Albert for the "First Nations Bible Translation Capacity-Building Gathering". God is clearly still at work in these northern communities, and it became clear that the speakers of these languages do indeed want help from Wycliffe and the Bible Society with their Bible translation projects.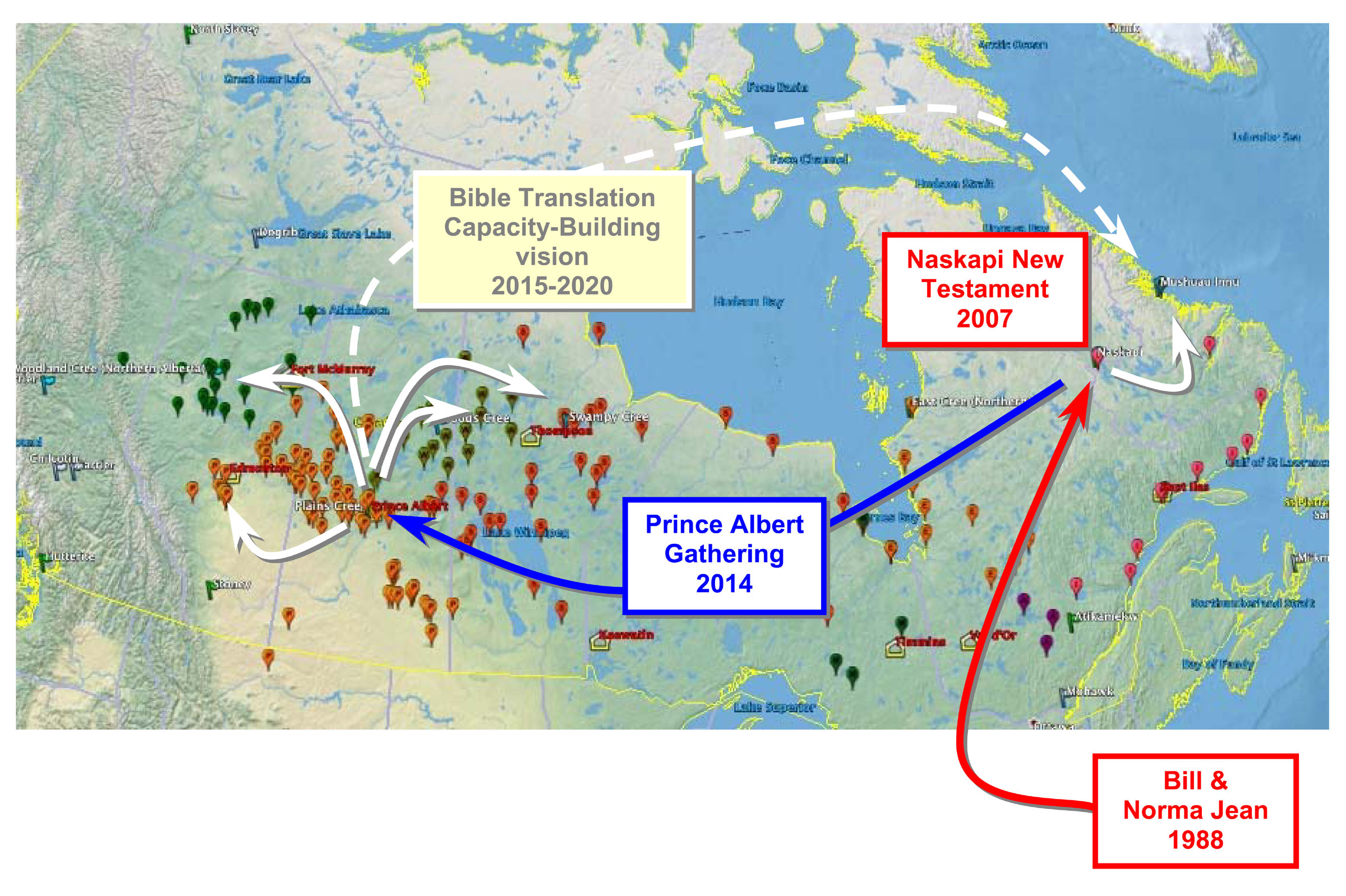 Cheyenne and Marianne did come from the Naskapi community, and they shared effectively how God's Word in their own language has deepened their relationship to Him. But one of the new things that we learned was the translation need in the "Severn Ojibwe" language. Look at the map where it says "Prince Albert". Right under that sign are several isolated communities of Severn Ojibwe speakers, also known as "Oji-Cree". Bishop Lydia Mamakwa, a speaker from the Kingfisher Lake Oji-Cree community, shared her heart's desire to see the Scriptures made available in her mother-tongue. Her plea, along with the other priority projects put forth by the group, are the beginning of an initiative to answer all the remaining First Nations Bible Translation needs in Canada.
See if you can find the new locations on the map that were missing from the first one: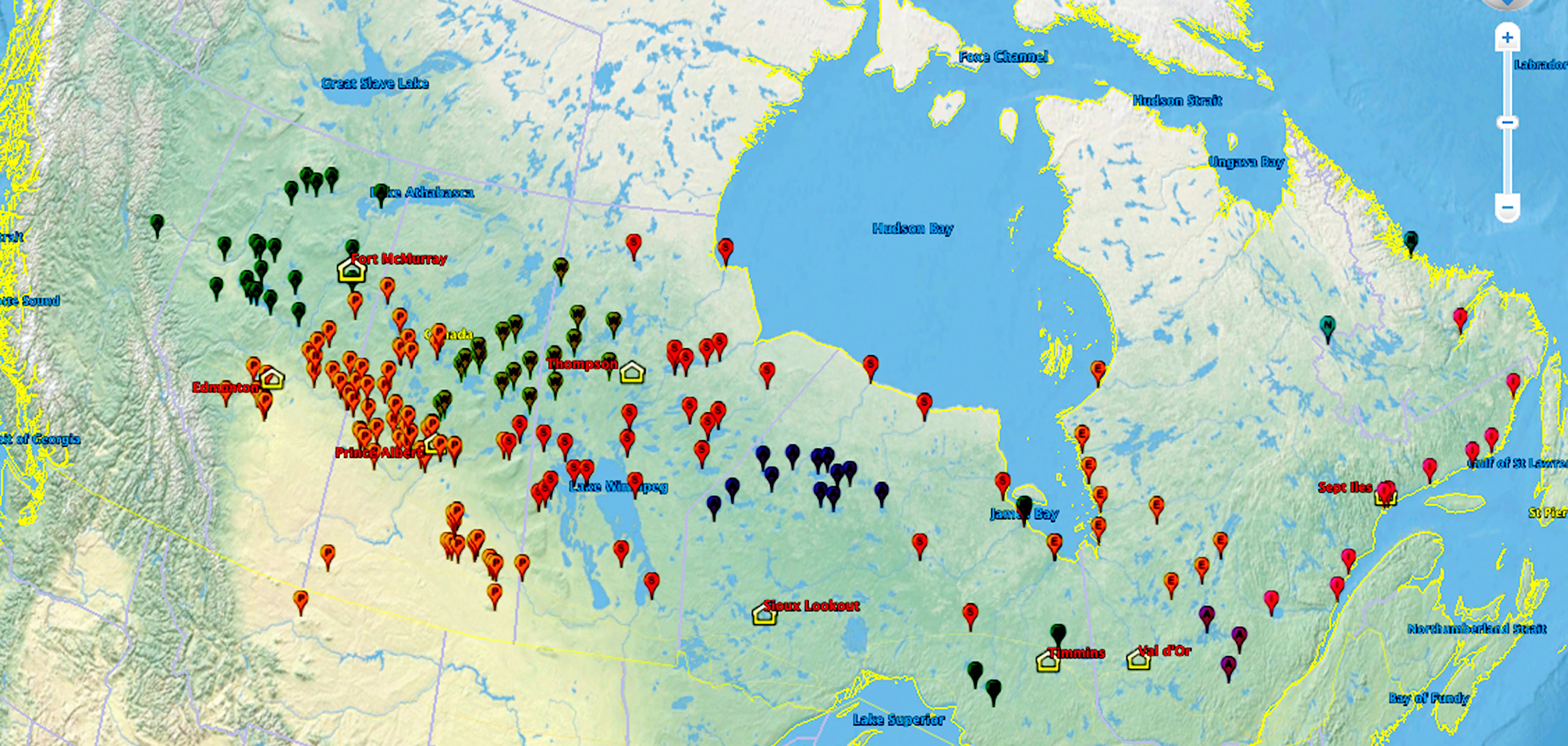 We meet again by Conference Call this week with the working group to plan our next steps towards these goals:
Acceleration and continuation of the Plains Cree Bible Translation project.
The establishment of a Bible Translation and language development project for Kingfisher Lake Oji-Cree and the surrounding Oji-Cree communities.
The establishment of a Bible translation initiative that would result in a cluster of several Cree dialects working on the translation of the same books. This cluster could get its start with a series of workshops to train Cree speakers from each participating community in Bible translation and literacy (reading and writing) which could also include Naskapi from Quebec, Oji-Cree from Ontario and Mushuau Innu from Labrador.
Also, be watching this space during the coming week for a serial version of our Summer Newsletter that was mailed out today.
Serving with you, Bill and Norma Jean
(*) I understand that people who do websites like this one, that some call "blogs", also have "followers". You may apply "partner" or "follower" to yourself as appropriate.