Home from our Fall 2014 tour! (but not for long!)
Our Dear Partners,
We just rolled into the driveway at our Aldergrove Cottage in British Columbia after 10 weeks of being "on the road" for our Fall 2014 development trip. We praise God and thank you for your prayers for protection and provision covering 12,694 road miles. In the past six days alone, we covered 3291 miles–52+ hours in the drivers seat.
Other statistics? We visited three First Nations communities: 5 days in Kingfisher Lake, Ontario (Oji-Cree), 10 days in Kawawachikamach (Naskapi) and 3 days at the Mohegan Tribal Territory, in Connecticut (Algonquian Conference).
We visited 8 churches–several of these have prayed and supported us for many years–and we had the opportunity to share our work and vision at many of them, and Bill preached at two of them. We were welcomed into the homes of at least a dozen of our friends and supporters who graciously shared their hospitality with us. We also visited with many friends and relatives along the way, it was so good to see some who we had not seen in many years. We made some new friends, too. Some of you who receive this letter are among them.
We slept in some 29 different beds! (including sleeping-bags in our tent-camper, many guest rooms, and some hotel rooms, too.) Tonight, we sleep in our own bed after 69 nights away from home.
But not for long! One of our priority First Nations language communities is Natuashish, the Mushuau Innu language that is so closely related to Naskapi–the community on the north coast of Labrador. It is very difficult (and expensive) to get to this community. But God has made a way for us to get there this month: While we were in Kawawachikamach with the Naskapi, the leaders of the Innu School Board in Labrador contacted us and asked us if we would come to Labrador to conduct a professional development workshop for the Innu-speaking language teachers and teaching assistants. We will be doing follow up workshops in both Innu communities in Labrador, which means we will be in Natuashish from November 9-14. So we leave British Columbia (by plane, this time) late at night this Tuesday, November 4 and fly back on November 23. The Innu School board is paying for the entire cost of the trip for both of us, which is a real blessing and a great opportunity to serve again in our language development roles in these communities.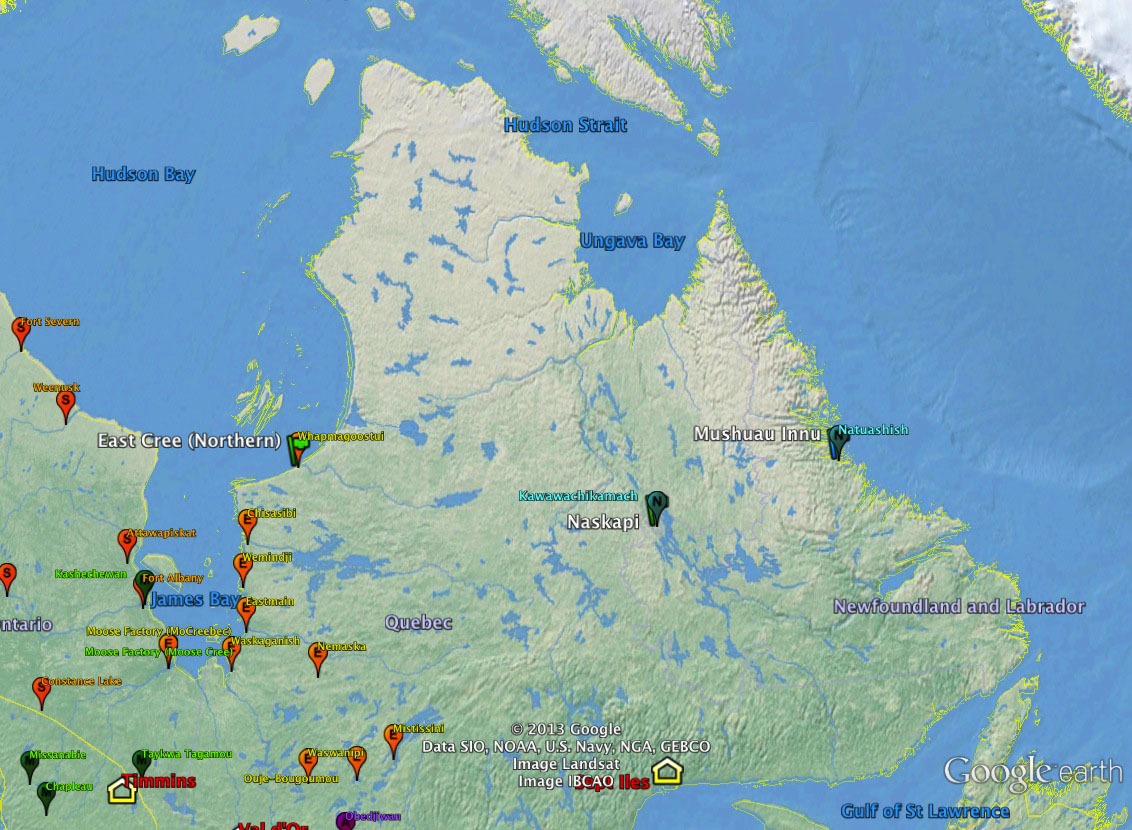 We appreciate your prayers for us as we un-pack (and re-pack) and go back to the people in Natuashish who still do not have access to God's word in their own language. Pray for open doors and open hearts.
Serving with you, Bill and Norma Jean