Our Dear Partners
We are so grateful for your prayers for a successful First Nations Translator Workshop that was held in Guelph, Ontario in November. God has answered your prayers in wonderful and encouraging ways! This was our sixth such workshop since the first one in 2015, and the first workshop since the beginning of the covid pandemic.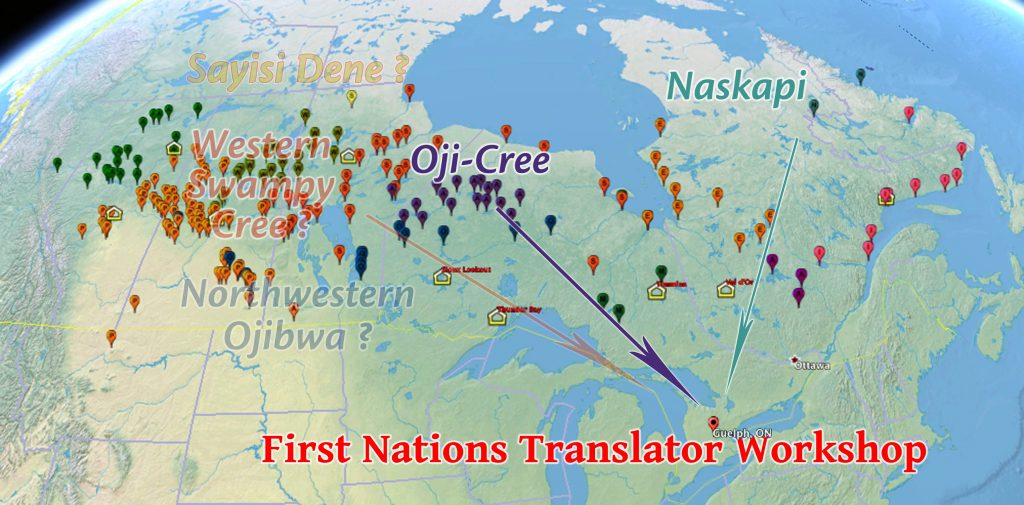 Indigenous translators come to these workshops for instruction and encouragement. This series of workshops was begun as a response to First Nations church leaders who are interested in building the capacity of speakers in their own language groups to have better access to the Scriptures in their own languages.
Participants
The Naskapi language community (northern Quebec) sent the most participants, eight persons had planned to come, representing three distinct organizations:
The Naskapi Development Corporation (NDC) is the indigenous organization that sponsors the Bible Translation project in the community. Bill has been invited to work with the language team since 1994, initially helping with software development and computer support to enable them to use their script on computers, and assisting with database development for the Naskapi dictionary. George Guanish worked with Bill during those early years helping him learn the language and translating the first Naskapi scriptures with the Walking With Jesus literacy series.
Since then, George has worked as the head translator for the Naskapi Nation of Kawawachikamach (NNK), the local First Nations government office.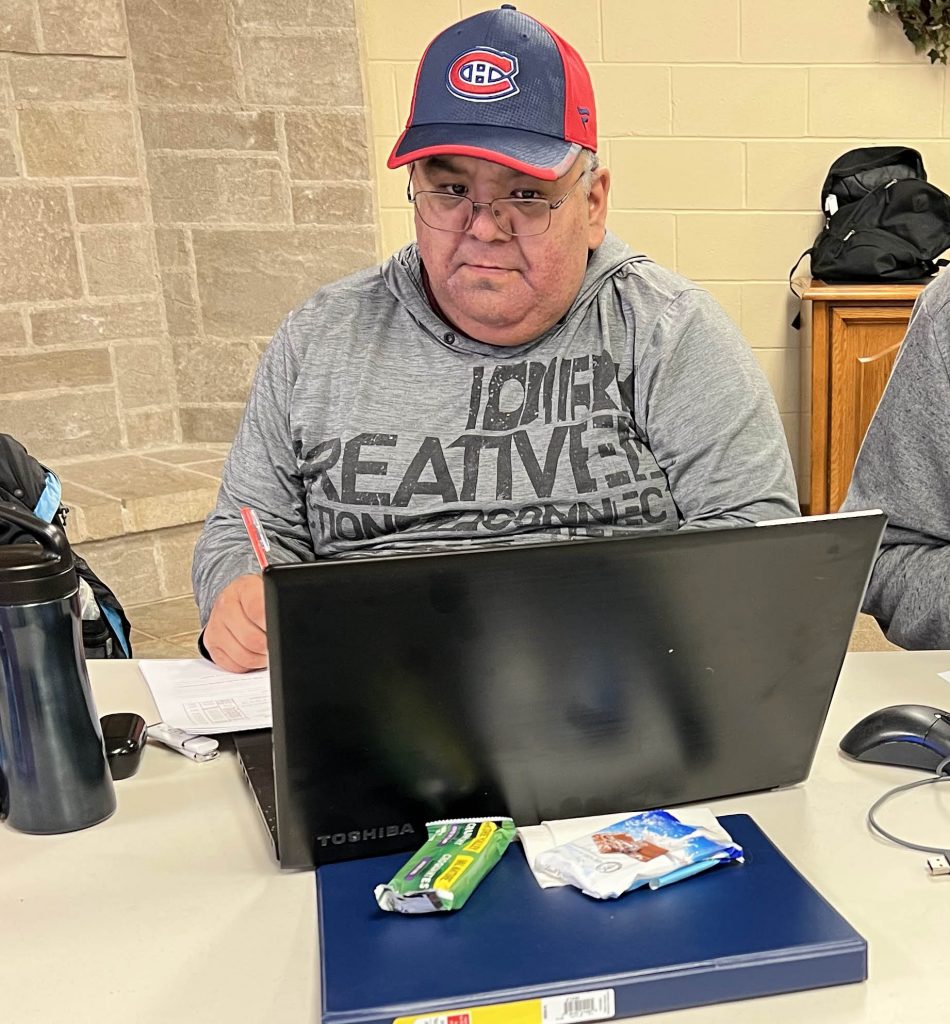 Since the middle of the covid pandemic, the Naskapi Development Corporation no longer has any full-time translators on their staff. But the NDC Administrative Director, Ruby Sandy-Sandy Robinson, has also been attending and participating in the workshops for the past few years, and has recently become more engaged in Naskapi language work herself.
Unable to attend from the Naskapi team this year was former NDC lead translator Silas Nabinicaboo and his wife Susan. (Silas was featured in a previous Translation Brief on about the dedication of the Psalms, here). Retired Naskapi translator Alma Chemaganish was also hoping to come, but she too could not be here with us this year.
The Naskapi community also sent two returning participants representing Saint John's Anglican Church in Kawawachikamach, lay-reader Robert Swappie and Maggie Mokoush-Swappie, church administrator.
The Oji-Cree speaking language in northern Ontario had planned to send four participants. Rev. Ruth Kitchekesik came, representing the "Indigenous Spiritual Ministry of Mishamikoweesh" and their Bible Translation program there at the Kingfisher Lake First Nation, in northern Ontario. She accompanied translators Dominick Beardy and Yvonne Winter. Unfortunately, their main translator Jessie Atlookan tested positive for Covid just before departure, and was unable to come.
We were also hoping for and expected participation from three other First Nations languages, but unfortunately no other language groups were represented this year.
Workshop Program
Each year, the workshop staff strives to provide training opportunities for participants that are relevant, stimulating, and lead them to a deeper understanding of the message of hope that we find in the Scriptures.
Besides sessions in basic Bible translation principles, this year's workshop featured three interactive workshop topics in which the participants from their various language groups could work together on practical translation exercises that can be brought back to their home communities.
Bible Society: Consistency in Translation

We were greatly privileged to have assistance from the Canadian Bible Society, who sent their personnel to lead multiple sessions for the participants. Translation Officer Ben Wukasch and Bible Society Intern Sarah Newman, came to teach about the Biblical tools and principles to ensure that the translators' was consistent and faithful to the original. The Bible Society's Director of Scripture Translation Dr. Jeff Green also taught multiple sessions to the participants on the important topic of maintaining consistency in their translation projects.
Understanding the Meaning

Another multiple-session series focused on a crucial step for Bible translation that ensures  accuracy and faithfulness to the original text called "Understanding the Meaning". SIL Translation consultant Meg Billingsley guided the language teams through this step by helping them to study the source text until they thoroughly understood the meaning of the passage themselves before they began to render it into their own languages.
Using the "Bloom" book creation software

SIL's Colin Suggett was on hand to demonstrate and guide the participants in using an extended set of software tools developed to make it easier for speakers of minority languages to produce their own books for use in their communities and churches.
In addition to the basic Bible translation principles sessions each day, and the three major topics (Understanding the Meaning, Consistency in Translation, and producing books using the Bloom Literacy Library) the participants also engaged in open sharing sessions about how their work is influencing their communities, how having the Scriptures in their own language has impacted their own lives, and learned how First Nations Bible Translation is being prayed for and supported by the wider Church and Bible Agencies. Leaders from SIL International, Wycliffe Bible Translators and the Bible Society addressed, encouraged and prayed for the participants and the facilitators during the sessions each day.
Corporate worship, Scripture readings and devotional times were also scheduled throughout the week, along with times of fellowship and connection.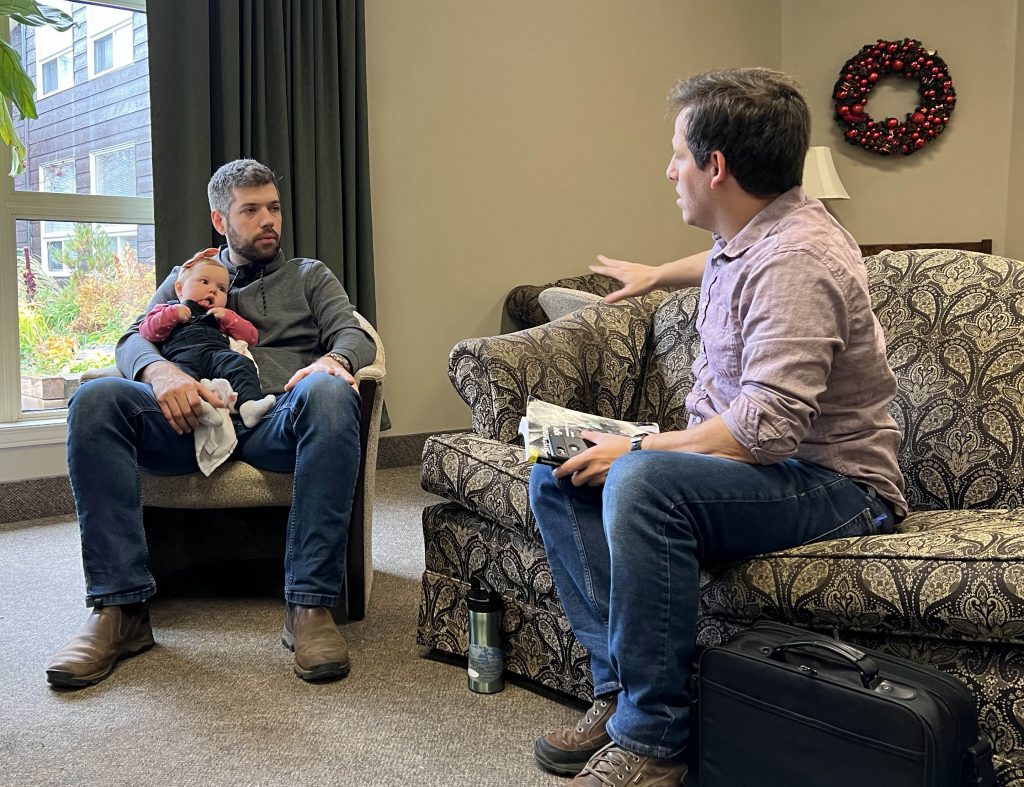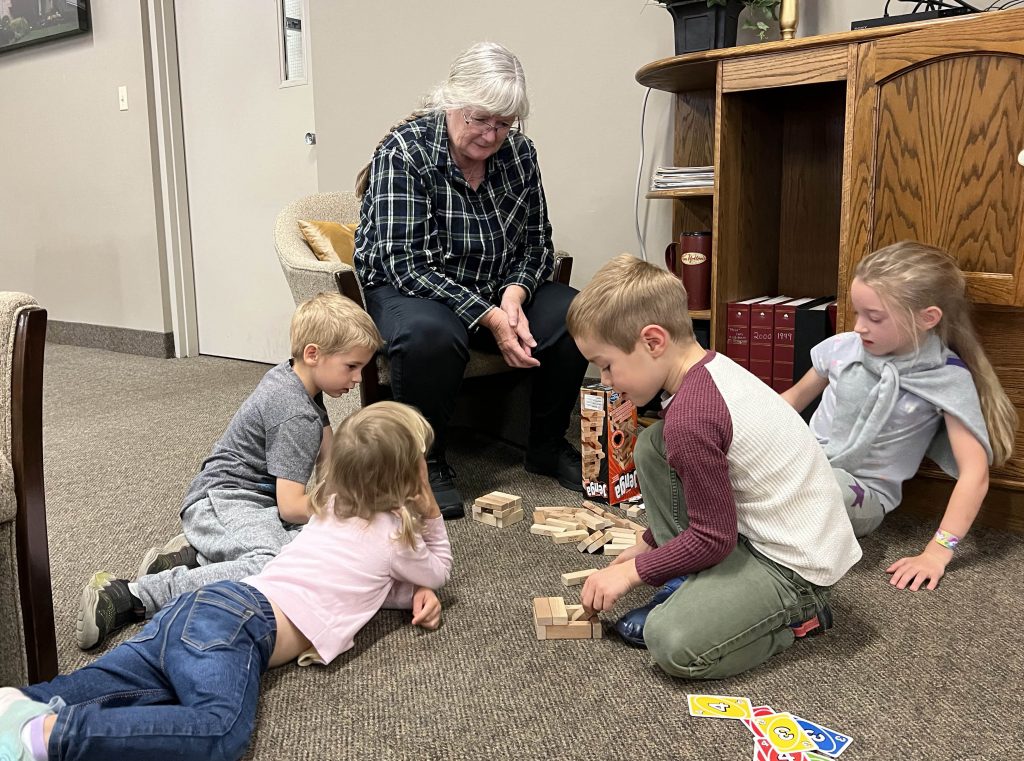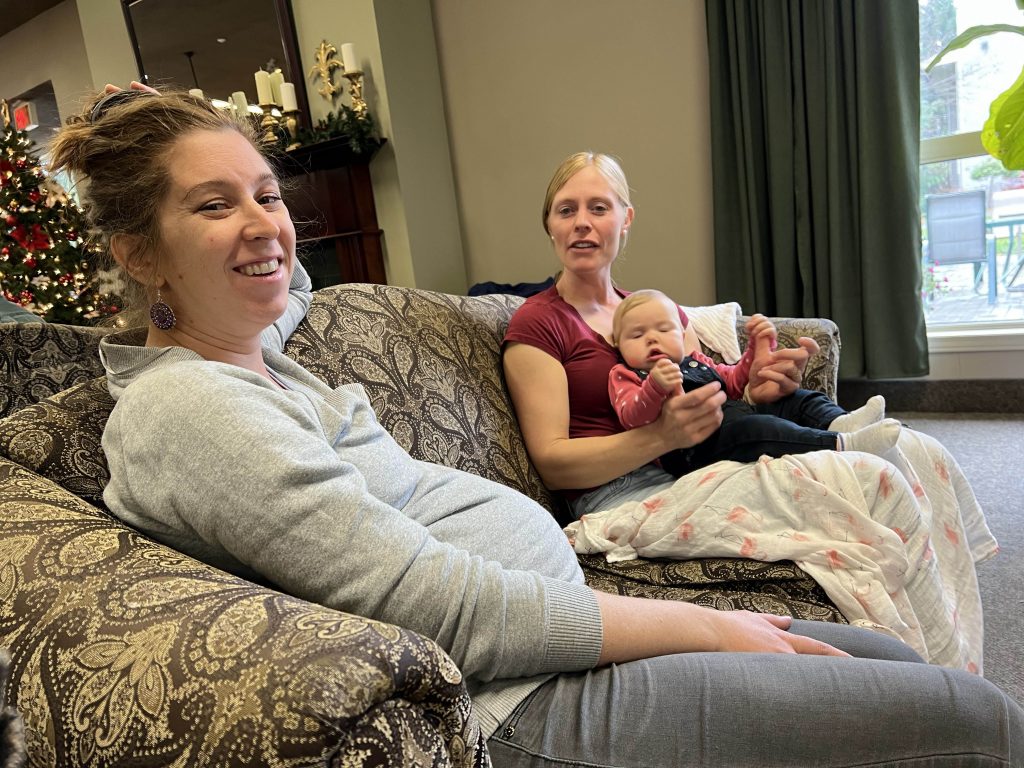 Thank you for your interest in and prayers for us as we help these language groups gain capacity to translate the Bible and develop their languages in their own communities.
Serving with you, Bill & Norma Jean Jancewicz