Our dear partners,
Yesterday we passed the 8000-mile mark (highway miles) in our Fall 2014 discovery and ministry tour. We have been on the road since August 24 and we still have weeks to go. Thank you for your prayers for safety and travel mercies.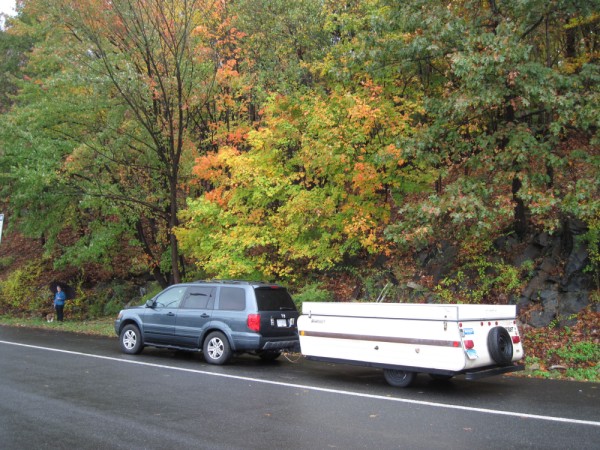 As you remember, the first half of our trip also had us putting on air-miles as well, as we flew up to Kingfisher Lake, Ontario to meet with the Oji-Cree speakers there who are eager to begin their own Bible translation project (500 mile round trip). Then we met with Canadian Bible Society folks in Kitchener, Ontario for a few days before going back up to Kawawachikamach, where we were thoroughly encouraged by the Naskapi Bible translation and Scripture engagement progress (2000 mile round trip).
Over the past two weeks we visited with old friends, supporters and encouragers, and with new friends and their churches in Sutton VT, Baltimore MD, Pinehurst NC, Kennesaw GA, Clearwater FL, Chatsworth GA, Piedmont SC, Zebulon NC, Linthicum Heights MD, and Wynnewood PA. Along the way we shared our vision for the First Nations Bible Translation Capacity-Building Initiative–training mother-tongue First Nations translators to gain the skills need to meet their Bible translation needs.
We still have several appointments yet, including Newport RI (Fri), Waterford CT (Sat), Derry NH (Sun), Old Mystic CT (Mon), Norwich CT (next Sunday Oct 26) and Houghton NY (Monday Oct 27)In between we are attending the Algonquian Linguistics Conference held at the Mohegan Tribal Nation in Uncasville, CT, where Bill is making a presentation about Naskapi adult literacy and grammar.
Finally we will point west and head back to British Columbia arriving the first weekend of November.
What kind of trip is a "discovery and ministry tour"? Much of it has been ministering to First Nations people with a view to providing them with access to the Scriptures in their language. But the other part of this tour is to share this vision with all of you who read these messages. Missionaries used to call these "deputation" trips, and these days the jargon calls them "partnership development" or "PD". These are not just veiled references to "support raising", because the goal is to engage you all in the vision that God has given us, and invite you to share in it in a personal way.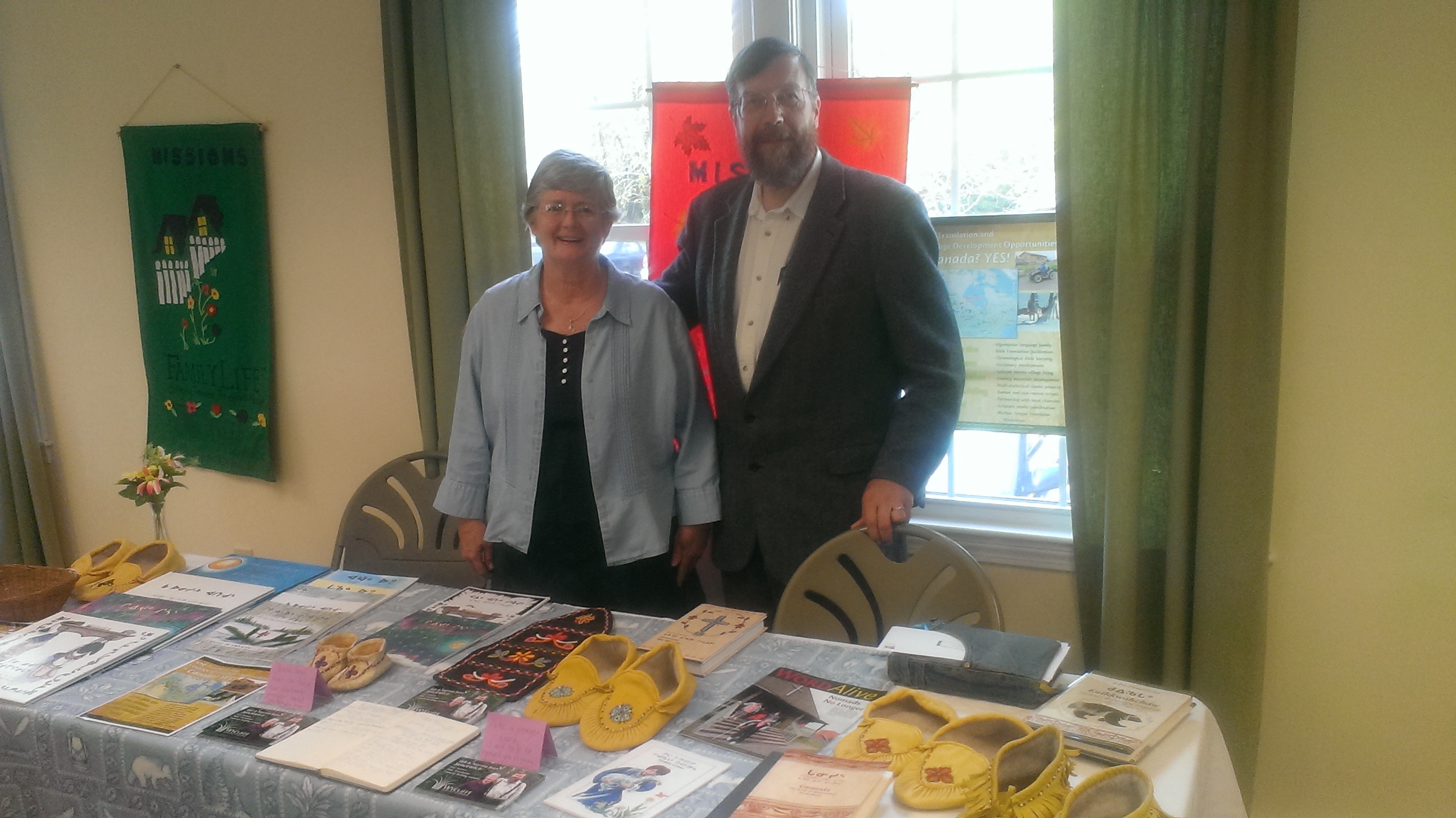 Many of you have indicated their willingness to begin to or continue to pray for us; and some have indicated that they would be participating in helping to fund our work by giving to Wycliffe for our support. The fact is, our leadership has urged us to bring our support level up to 100% as we launch out into this initiative that has the potential of putting God's Word into so many more hearts that are still waiting to hear. If you feel that God is prompting you to begin to partner with us in this way and to meet our support shortfall, please contact us and we will show you how you can do that, or visit the Wycliffe websites:
Wycliffe USA
https://www.wycliffe.org/partner/Jancewicz
Wycliffe Canada
http://www.wycliffe.ca/wycliffe/our_community/profile.jsp?uuid=6ef10f1468
Blessings, Bill and Norma Jean
contact us:
bill_jancewicz@sil.org
normajean_jancewicz@sil.org
read other installments of these "Northern Translation Briefs"
bill.jancewicz.com