Our Dear Partners,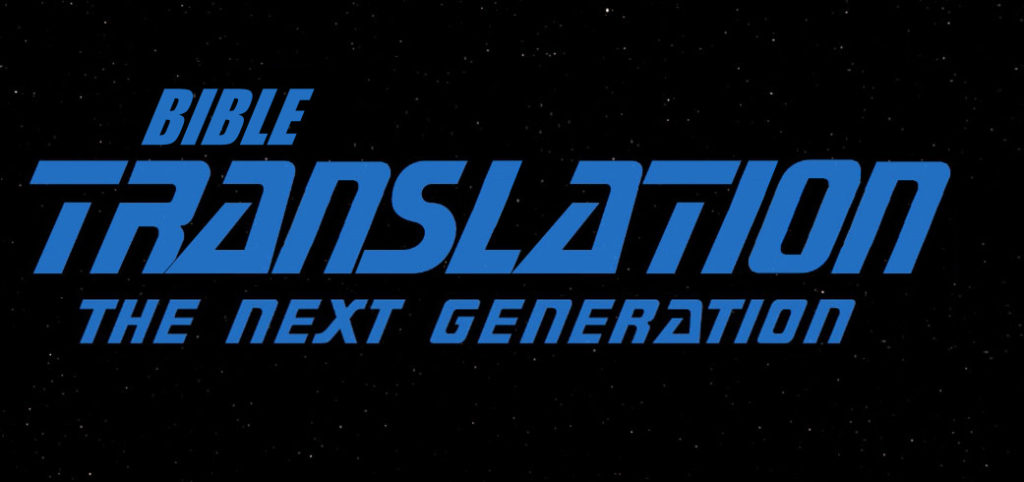 A couple years ago now, we posted a "Northern Translation Brief" that featured stories about how God is at work raising up The Next Generation of people who are committed to First Nations Bible Translation, especially among the Cree subgroup of the Algonquian language family.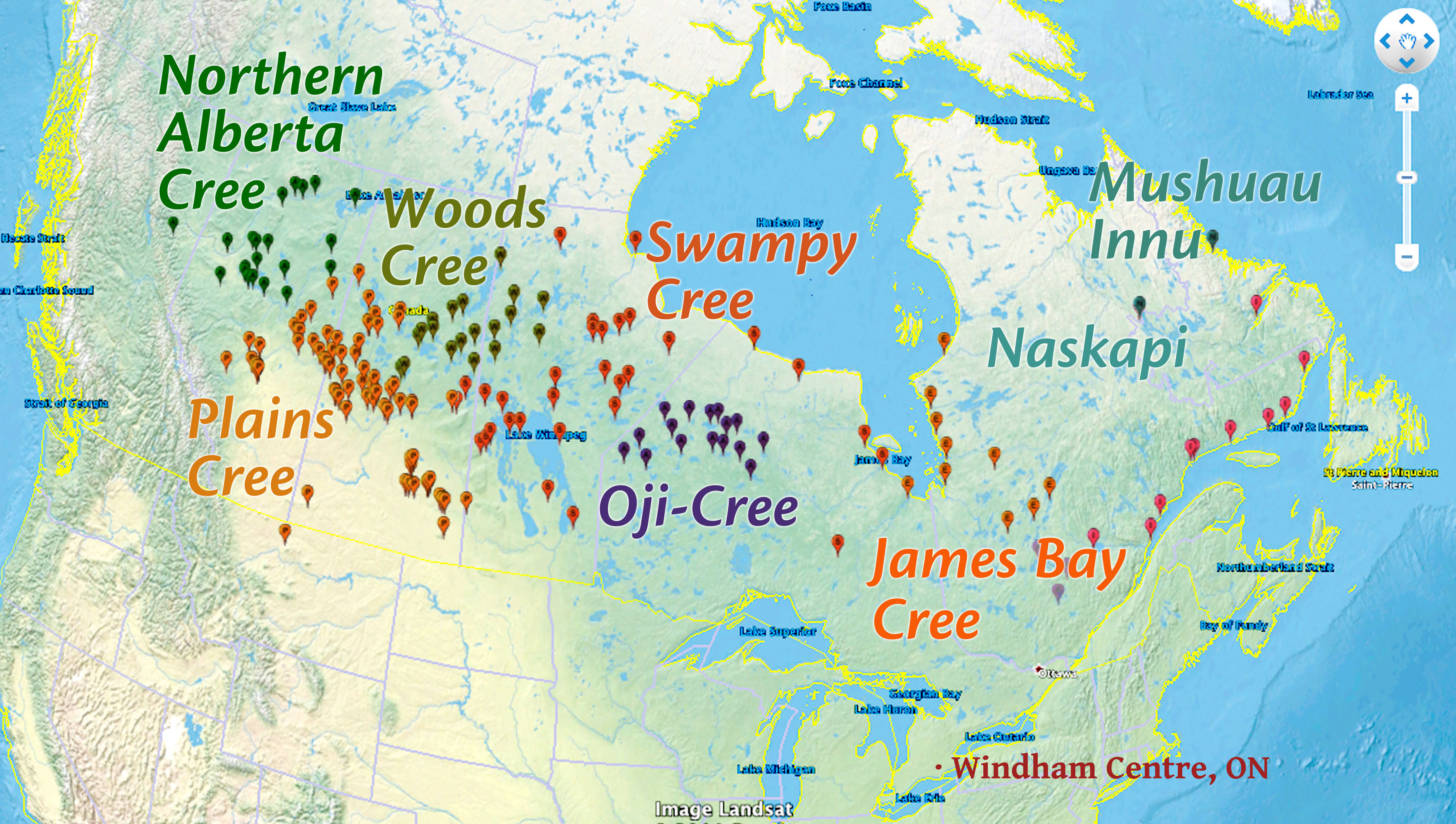 We are so grateful for the way we have seen God bringing His people to join us and the First Nations communities in the work of helping to bring the message of hope in the Bible into many of these First Nations languages who are still waiting for it. This post is an update celebrating some milestones in the lives of these who have joined this work with us.
Matthew & Caitlin Windsor
Matt and Caitlin are from Vancouver Island, British Colombia, Canada. They just completed their internship serving the Naskapi translation project in Quebec, where they helped with the completion of the books of Exodus and Psalms in Naskapi. After a short but busy visit with us in our home last week, on June 7th they arrived in the Oji-Cree language speaking community of Kingfisher Lake in northern Ontario. There they will support and facilitate the New Oji-Cree translation team in Bible Translation and language development.
Caitlin wrote on the day they arrived: "This morning I have two different lyrics from 'Amazing Grace' rolling through my head: 'Tis grace has brought us safe this far, and His Word my hope secures.' Praise the Lord, who has kept us on course all these years and brought us to this place!"
Martin & Alice Reed
Martin and Alice met while training for Wycliffe Bible translation ministry at the Graduate Institute of Applied Linguistics (GIAL) in Dallas, and are united by a shared passion for crossing language and culture barriers to make God's Word accessible to all. They completed their internship serving the Naskapi translation project in Quebec last fall, where they assisted the team with the completion of the Book of Bible Promises, and helped with the Psalms and the book of Exodus in Naskapi. They moved to the town of Thompson, Manitoba in December and celebrated the birth of their new daughter Grace into their family on May 31st.
Besides looking after baby Grace and each other, the Reed's are continuing to make contact with believers and leaders in communities where Western Swampy Cree is still spoken by a significant percentage of the population. When they do, they share about the kinds of language development and translation services they can assist the communities with.
Tom & Bethany Scott
Tom is a linguist trained at CanIL in Langley, British Columbia. Bethany is a doctor and licensed as a family physician in Ontario. They are exploring the possibility of serving in both of these roles in a First Nations community where there is a need for Bible translation and language development work. At the moment they are working through the details of how they might serve an internship in a remote, isolated, northern community, with Bethany working as a medical professional and Tom working on language development and Bible translation.
Ben Wukasch
In our Next Generation post two years ago, we introduced Ben and his interest in being involved in what God is doing in bringing the Scriptures into the heart languages of First Nations people in Canada. He graduated from Princeton in the States, where he majored in Environmental Engineering and minored in Linguistics and Latin American Studies. He was involved in both mission work in Latin America and wrote his thesis on Appropriate Technology and Peru.
This spring he began working at the Canadian Bible Society offices in Toronto on Cree projects: he is helping with the contemporary translation into Plains Cree, and a new project to help provide an audio version of the 1862 Western Cree Scriptures that were first translated by Sophie and William Mason.
Meg Billingsley
Meg isn't exactly new to working in Cree language Bible translation: she served the Plains Cree translation project since around 2002, working mostly from Prince Albert, Sasksatchewan. She then took an assignment with the Mi'kmaq translation project at Sydney, Nova Scotia around 2008, where she has served as facilitator until this 2014, when she began her training to become a translation consultant. A year ago she also agreed to take a role as translation team leader as part of a larger team of our leaders who provide various types of support for translation teams working throughout North and Central America.
A translation consultant is someone who works with translation teams in a variety of languages to support translators in their work and help them to produce a translation which clearly and accurately communicates the meaning of Scripture in ways that sound natural in the language.
Meg just returned last week from her fourth consultant visit to the Oji-Cree project in Kingfisher Lake, Ontario. She is also working with the Bible Society on the consultant checking of the contemporary Plains Cree translation.
Amanda Swappie
Amanda is a Naskapi speaker and Naskapi Mother Tongue Translator who began work on the Naskapi project as a language specialist in the spring of 2013. At that time she was a part of an initiative to recruit and train new young indigenous language workers in her community. In the past five years she has grown in her abilities and confidence, and continues to develop in her skill and capacity as she serves her own community.
Ruby Nabinicaboo
Ruby is the Naskapi project's newest Naskapi Mother Tongue Translator, who was just hired this spring. She will be learning from senior translators like her father Silas Nabinicaboo and from her co-worker and peer-mentor Amanda Swappie. Amanda and Ruby are young mothers who also have the privilege and responsibility to pass on their traditional language to their own children at home, and are learning to model these habits to others in their community.
Prayer Requests:
Pray for Matthew and Caitlin Windsor and little Hazel and Eli:
that God would grant them everything they need to establish their family in Kingfisher Lake
that God would connect them with the people He will use to help them to learn the Oji-Cree language
that God would continue to show them His protection and grace each day in their new assignment
Get current prayer requests and connect with the Windsors here: https://www.facebook.com/groups/704731223011442
Pray for Martin and Alice Reed and baby Grace:
that God would grant Martin and Alice the wisdom and resources they need to be new parents of baby Grace.
that God would continue to give them good relationships and steady progress as they learn the Swampy Cree language
that God would lead them to the Swampy Cree community where they can best serve the language needs of the Swampy Cree population
Get current prayer requests and connect with the Reeds here: https://www.wycliffe.org/partner/reed
Pray for Meg Billingsley:
for God's wisdom for the Plains Cree and Oji-Cree translators, as she works with them to express God's Word clearly in their languages, and for encouragement to persevere in spite of difficulties
for God's blessing and anointing on her role in leadership as she supports translation services for many minority languages in the Americas
for God's healing and protection on her body as she deals with dietary restrictions due to medical conditions
Pray for Ben Wukasch:
that God would bless his work at the Bible Society offices as he continues to help bring the Cree scriptures to those who need it the most
that he would be encouraged and persevere and increase in his knowledge of the Cree languages and the technical aspects of his work
Pray for Amanda Swappie
that she would be encouraged in her work in Bible translation for her own community
that God would guide her as she increases in confidence and ability handling her own language well
that God would lead her to areas of engagement in the Naskapi language community that would be fulfilling and effective, growing in grace and knowledge of God
Pray for Ruby Nabinicaboo
that God would instill in her a confidence in her ability and a commitment to His Word in her own language
that she would be a good mother to her children giving her insight from God's word, helping her to become a good example to others
that God would give her perseverance in her work when discouragement comes
Thank you for your prayers for The Next Generation and for us as we guide, mentor and support these precious people that God is raising up for First Nations Bible Translation.
Serving with you,
Bill & Norma Jean Jancewicz