Our Dear Partners,
In just a few short days we will be journeying north again to the Naskapi community of Kawawachikamach outside Schefferville, Quebec. We return to work with the Naskapi translation team there on their Old Testament translation, Scripture engagement and literacy projects.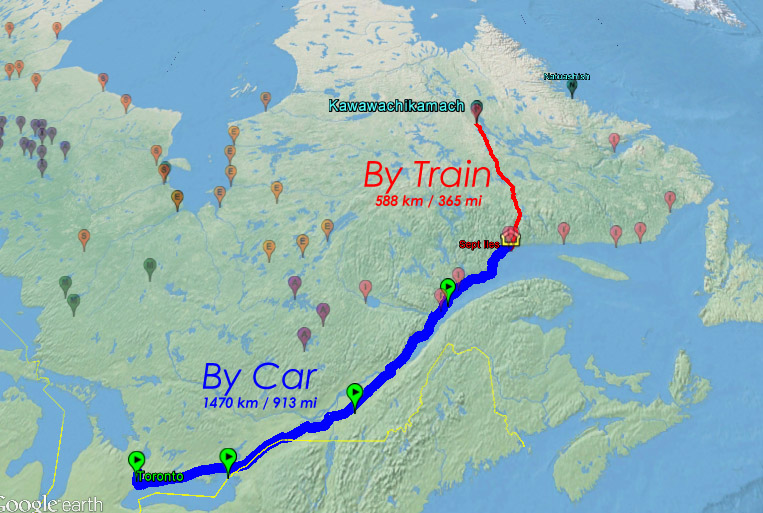 As many of you know from our previous Translation Briefs, the Naskapi Bible Translation project has been not only the inspiration and motivation for other First Nations communities to begin their own translation projects, but the Naskapi project is also a place where Next Generation Bible translation facilitators can gain practical experience serving a project as Linguistics Interns. Two new young teams recently starting their service to other First Nations translation projects, the Reeds and the Windsors, have completed their internships at Kawawachikamach with the Naskapi.
This August we will be bringing still another young couple interested in serving in First Nations Bible translation with us to visit the Naskapi project. David & Avery Standley, and their son Azariah.
David & Avery are from Olympia, Washington, on the west coast of the United States. They both completed their undergraduate degrees in linguistics, and have also taken the field linguistics courses at CanIL (the Canadian Institute of Linguistics) at Trinity Western University in Langley, BC.
They will be traveling with us and their new little baby boy, Azariah, who is just 3 months old. They are flying here from the west coast to meet us for the first time this Saturday August 18, and we will be driving with them up to Sept-Iles, Quebec, to take the Thursday, August 23 train to Schefferville.
David & Avery are just visiting the Naskapi community with us this time, but if things work out, they are hoping to do an 8-month internship at Kawawa with the translation team eventually.
Besides Bible translation, we are also working with the Naskapi translation team on literacy projects, and are just in the checking and review stage of a new children's book based on a traditional Naskapi story about Kachimayichasuw, mysterious mischievious beings that are said to throw rocks at Naskapi tents and steal supplies.
We will work with the Naskapi team until the first week of September, and return home around September 9, Lord willing.
Please remember us in prayer for safety and travel mercies during the long days on the road, for productive and instructive times with the Naskapi translation team, and for God's continued leading and guidance in our lives, the lives of the Naskapi translators, and David & Avery.
Serving with you, Bill & Norma Jean