Our dear partners,
This is the third follow-up to answer Frequently (F) Asked (A) Questions (Q). Thank you for your response to FAQ-1 and FAQ-2, and for the great questions that you have asked to keep this going!
Another question that (understandably) many people are thinking about is:
(3) "So… what about the Naskapi Translation?
The short answer is that it's "still going on"… and more of us are sharing the load.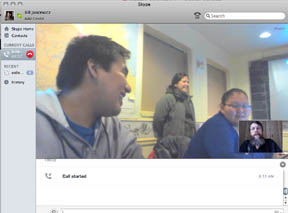 Most of you will remember the remarkable story of "The Fantastic Four", describing the new "Naskapi Language Specialists-in-training" that were recruited, hired and trained by Bill to work at the Naskapi Development Corporation. They are all young (in their 20s) and enthusiastic about their work, and each one has taken on the translation of an Old Testament book of the Bible in Naskapi. They are following a training plan in which they study translation principles, Naskapi history and culture, history and geography of Bible times, and Naskapi grammar, along with practice in using some of the computer technology that has been set up so that they can type in Naskapi and organize and edit their work.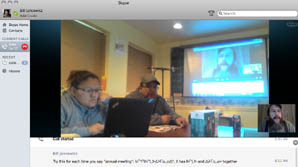 Amanda is assigned to the book of Joshua, Kissandra is working in 1 Samuel, Kabimbetas is working on 1 Kings, and Medora will be starting on 2 Kings soon. These are all stories of the history of God's relationship with Israel.
In addition, Tshiueten, who has worked as a Naskapi translation intern now for about 3 years, has made significant progress through the book of Exodus, the "prequel" to all those stories, the beginnings of the nation of Israel.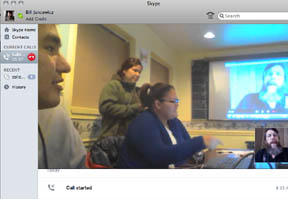 Silas is still the senior translator, and besides his own work on the Psalms and his service as deacon at the church, he reads through and revises the work of the younger translators.
Bill interacts with the team several times each week, answering questions and teaching sections of their training plan, and also mentors and guides them into the correct spelling and other translation procedures. But they are gaining experience and their enthusiasm at the translation office at Kawawa is an encouragement to all their co-workers.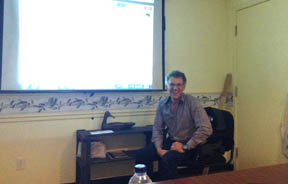 Also, our friend Rene Labbe, a former pastor from Quebec City now works as a science teacher at the Naskapi school. He comes by each week to present an inductive Bible study on the period of history and the books of the Old Testament that they are working on. We are so grateful for his involvement with the translation team.
The very first books of scripture that were translated in the 1990s, the "Walking With Jesus" series, have met an important need for beginning and intermediate readers of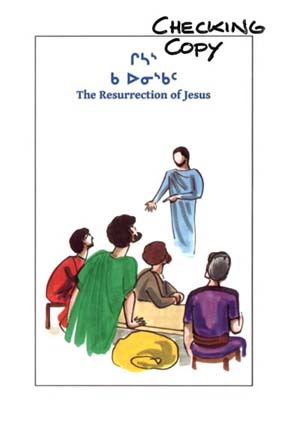 Naskapi. These are transitional readers that have large print and colorful illustrations, comprising six short (32 page) books that contain highlights of the life of Christ. These have recently been completely revised and the last book of the series "The Resurrection of Jesus" is in the final checking stages. These books make reading the Bible familiar and accessible to children and adults who are motivated to learn to read in their own language. The local radio station also plays audio-book versions of these that Bill produced as MP3s.
The books of Naskapi Lectionary readings, the cycle of readings that are read each Sunday in the Naskapi church, have been through one complete three-year cycle as of the end of this month. Bill worked with Silas to revise and correct the "Year A" book over the past several weeks, and it is now ready for it's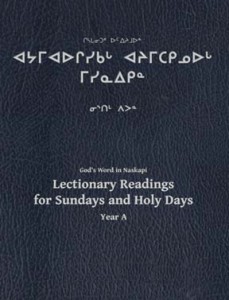 re-release for the first Sunday of Advent this December 1.
The first book of the Naskapi Legend series, "Kuihkwahchaw: Naskapi Wolverine Stories" was completed this summer, and Bill is working with the translation team and consultant linguists to prepare the second book, "Chahkapas", which will be completed early in 2014. These books not only provide good quality reading material in Naskapi, but also give a glimpse into the traditional storytelling genres that is such an important part of Naskapi culture. These two latest books, along with several others were illustrated by our daughter Elizabeth, and we have hopes that she will continue to be invited to participate in the development of these literacy materials. While the main location these books are distributed is at the Naskapi Development Corporation office in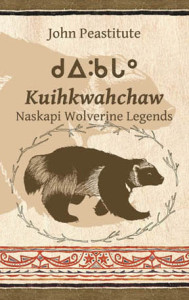 Kawawachikamach, anyone can find them on-line as well at http://www.lulu.com/spotlight/naskapi.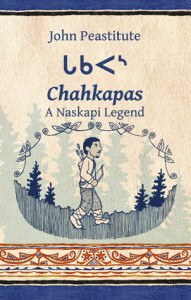 Even though Bill keeps pretty busy with his other work [link] our time in British Columbia is giving him some of the margin he needed to bring some Naskapi linguistics and documentation projects further along, like the Naskapi dictionary, grammar, toponyms (names of places in Naskapi territory), maps, the Naskapi Hymnbook revisions, the Book of Common Prayer in Naskapi, and archiving. We are encouraged that there is now a growing staff of Naskapi-speaking language specialist who are gaining some of the skills they need to carry on this work themselves.
Thanks for your prayers for them, and for us.
Serving with you, Bill and Norma Jean