Our Dear Partners,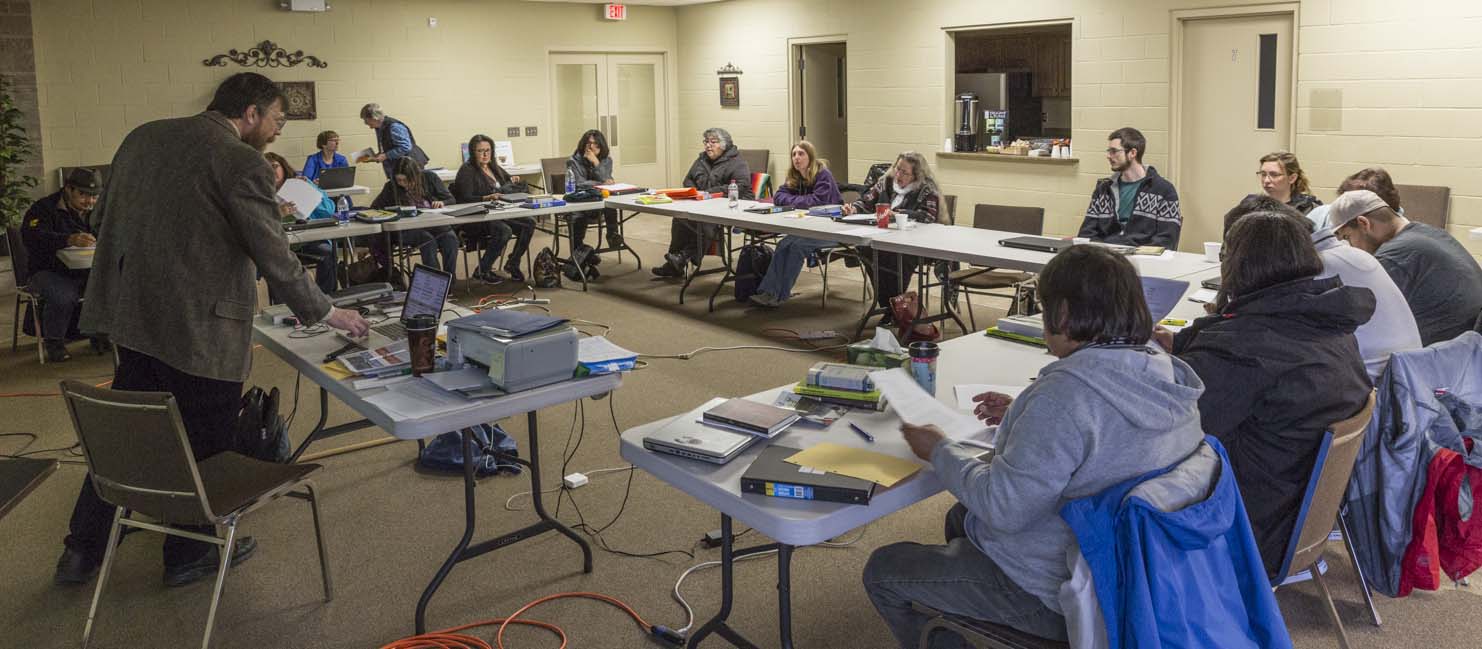 When the First Nations representatives and church leaders met with us in Prince Albert in June of 2014, they identified several priorities for the First Nations Bible Translation Capacity-Building Initiative. One of these priorities was to conduct a series of Mother Tongue Translator (MTT) Workshops to help the speakers of First Nations languages learn the skills that they need to be involved in Bible Translation and community language development.
With assistance from our friends at the Canadian Bible Society, we planned and facilitated the 2016 Mother Tongue Translator (MTT) Workshop held at the Guelph Bible Conference Centre from April 24th to the 29th. Speakers of First Nations languages from four different language communities were able to come to this workshop.
What Happens at a Mother Tongue Translator (MTT) Workshop?
Every morning we began with a hymn: we sang in Naskapi, or Oji-Cree, or Cree, either from an old "legacy" hymnbook, or an up-to-date adaptation into today's language, or even a completely new song. The participants all enjoyed learning worship songs in their different languages from one another, praising God in their beautiful languages.
Then each day one of the staff shared a devotional from the Word of God. Whenever it was available, the scripture passage was read in the mother tongue of one or more of the First Nations languages of the participants. We reflected about how God uses language in His Mission (Genesis 2, John 1 and Psalm 8); how God's Word is meant to be understood (Romans 15:1-6), which became a theme passage for the entire workshop. We considered the spiritual warfare we are engaged in when when we are working on making God's message clear for the first time in the languages spoken in these communities, and how the stories of God's love and grace can be communicated and passed on in engaging and life-changing ways.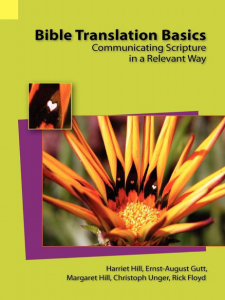 Next, the staff took turns teaching chapters from the Bible Translation Basics textbook, which focuses on communication theory, along with modules from the Bible Translation Principles course, which focuses on distinguishing the "form" from the "meaning" of the message, and participants learned how to express the meaning of the message in the form that corresponds to their own language and culture. Each of these resources were useful to help learners understand the translation task and to help them gain the skills they need to do it well.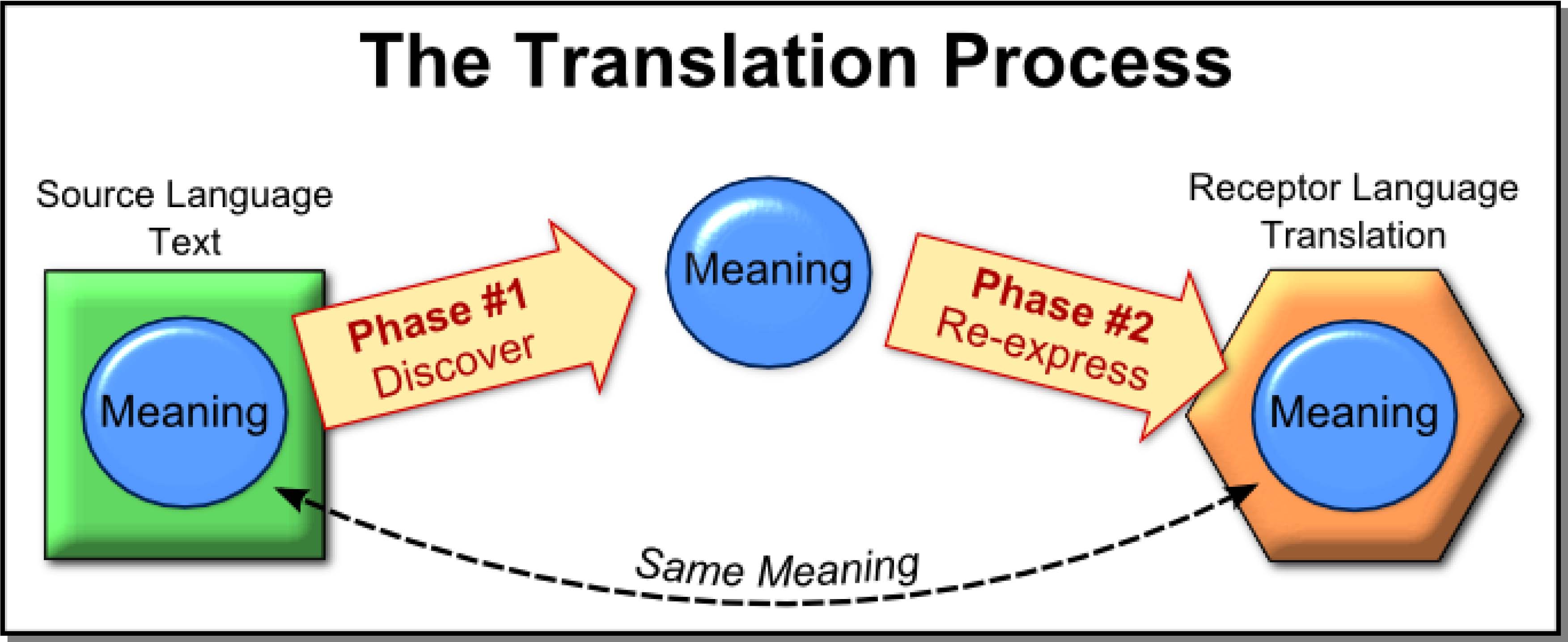 We also introduced several tools for Scripture Engagement, exploring different ways that the message of the Bible can be made available in print and non-print media, including the use of audio playback devices (Megavoice) and graphic-novel style presentations of God's Story such as "Good and Evil".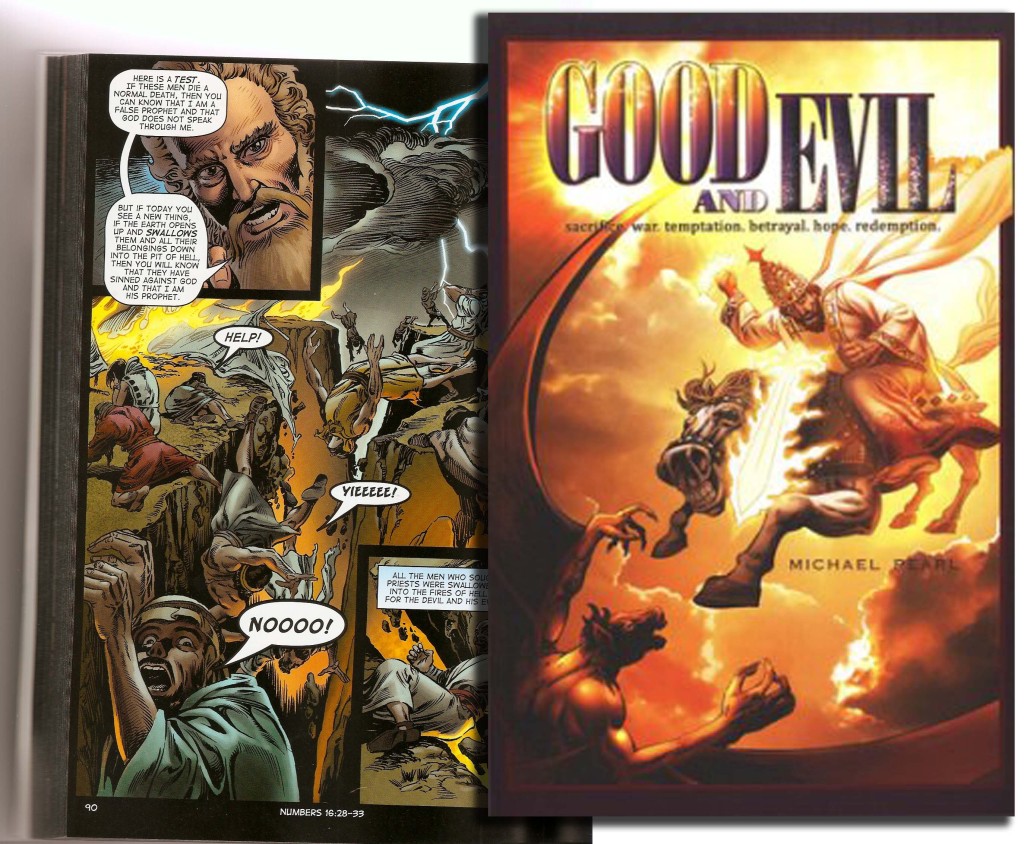 Resources for sustainable local Language Development programs were presented, which offered ways of involving their own community leadership, community organizations and education with their translation teams to help them:
To raise awareness of the current situation of their traditional language.
To raise awareness of how they use all of the other languages at their disposal.
To help the community come to a decision and a response about what they want to do with their entire language 'repertoire' in the future.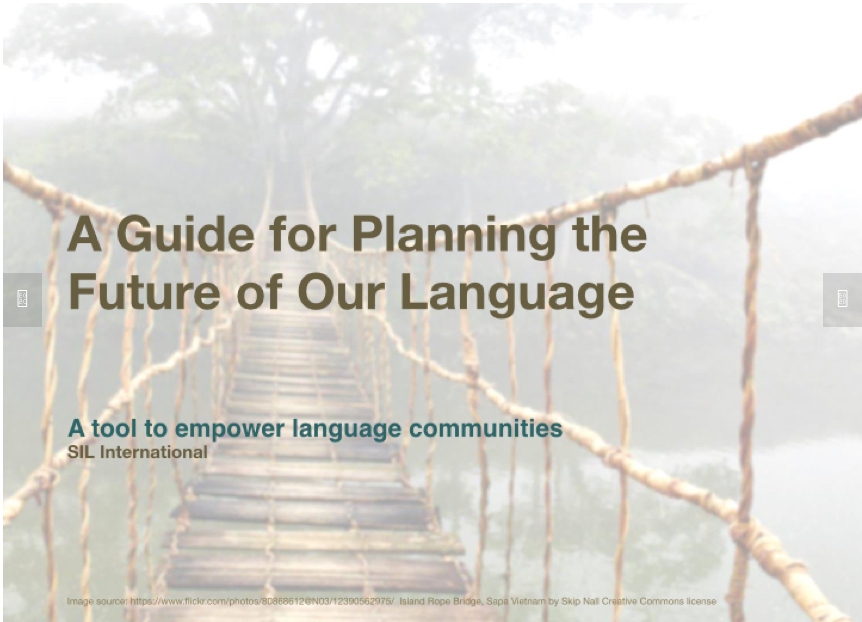 Some of the more practical and technical aspects of the Bible Translation process were covered each day, including the use of the collaborative translation software program ParaTExt, which assists translators by providing source translations and resource documents as well as tools to assist them in translating into their own language and checking their work. Several of the participants had never used this software, so we were careful to start very gradually. Those participants who were more familiar with the program helped the beginners during hands-on practice sessions in small groups.
On Tuesday and Wednesday morning, SIL International translation consultant Steve Kempf came as a guest instructor to teach us all about translating names and especially the special care and consideration that need to be taken into account when translating the Names of God, such as Elohim, Adonai, and YHWH (Yahweh).



Bill also taught modules on the Algonquian language family and grammatical structures, the history of Bible Translations in First Nations languages, and practical considerations for setting up a local language development program that includes Bible translation and individual professional development. Discussion between the translation teams from different language communities helped them to see how the different challenges that each one faces may be addressed.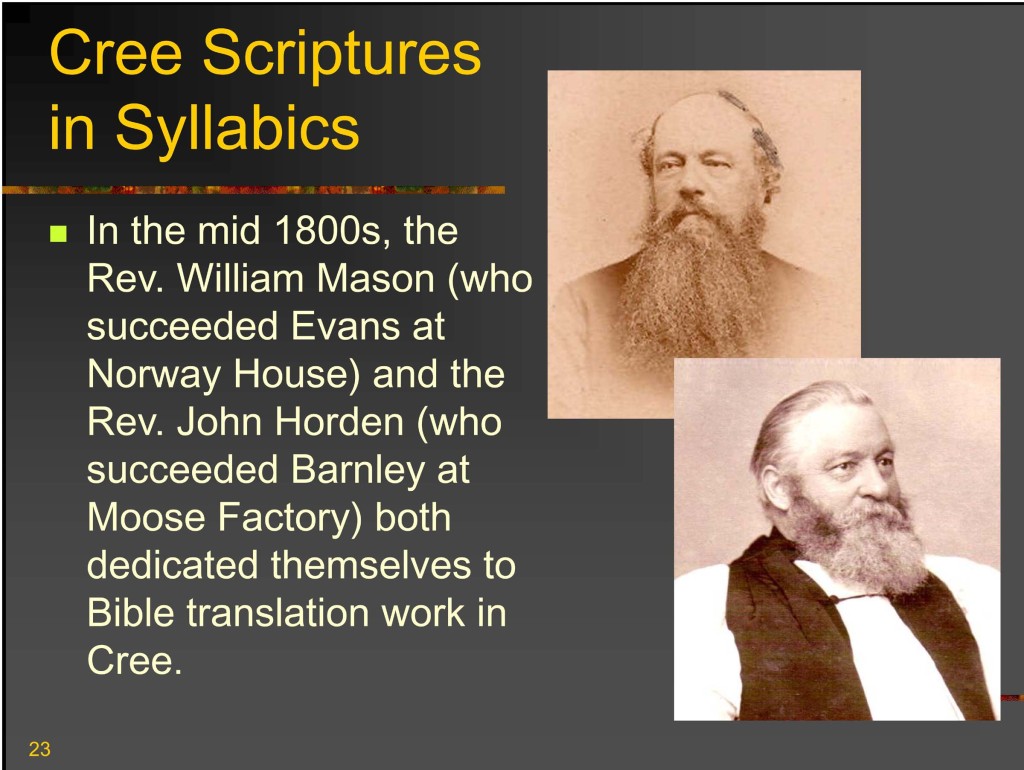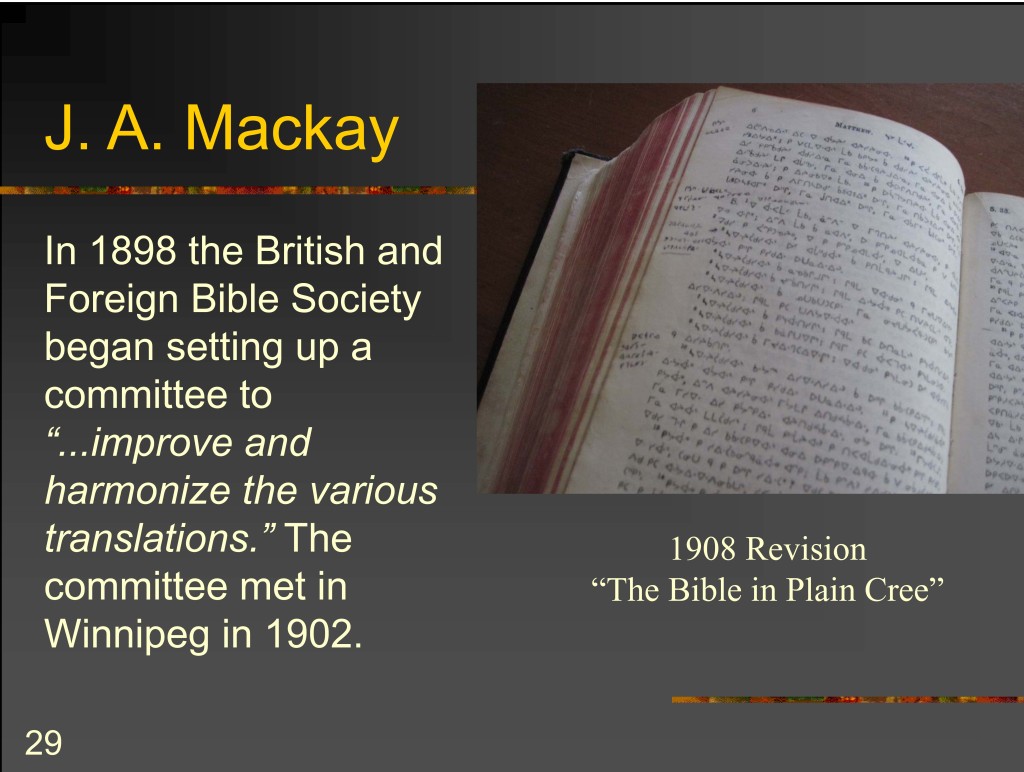 So each day contained a stimulating blend of discussion and instruction, worship and encouragement from the scriptures, training and capacity-building. We closed the week with a celebration and presentation of certificates to all the participants.
Guests, Connections and Staff
For the first four days of the workshop, Word Alive editor Dwayne Janke and photographer Natasha Ramírez were "embedded journalists" with the workshop staff and team. Word Alive magazine is Wycliffe Canada's journal whose mission is to inform, inspire and involve the Christian public as partners in the worldwide Bible translation movement. They have already featured a wonderful description of the Naskapi Bible Translation project in their Spring 2013 edition. They were with us gathering material to for a future publication to highlight First Nations Bible translation in Canada.
Throughout the week we were also visited by several guests who were interested in making connections with and serving First Nations Bible translation projects, including Paul Arsenault and Jeff Green from Tyndale University and the Canadian Institute of Linguistics (CanIL), Benjamin Wukasch, a student interested in service in First Nations language communities. Our guests also included staff from the Canadian Bible Society Scripture Translation offices in Kitchener, Ontario, Barb Penner and Tomas Ortiz.
On Thursday, Wycliffe Canada Korean Diaspora Church Connections 한인 디아스포라 교회 협력 brought a group representing the Korean church, who are very interested in praying for and working together to assist their First Nations brothers and sisters to have better access to the scriptures in their own languages. Many of the First Nations participants shared how blessed they were to meet their new Korean friends.
At the end of the week Elaine Bombay, a photojournalist with Wycliffe Global Alliance visited the workshop to meet the participants and also helped by taking photographs of the staff and participants and the workshop closing ceremonies. Several of the photographs posted here are her work. Thank you Elaine!
The workshop was staffed by faciliators and instructors Bill and Norma Jean, Ruth Heeg and Myles Leitch from the Canadian Bible Society, Meg Billingsley, an SIL translation consultant in training, and Matthew and Caitlin Windsor, who are preparing to serve as translation project facilitators in a First Nations community soon.
Participant Evaluations
On Friday, the last day of the workshop, we took some time to reflect and evaluate the
workshop program, and all the participants provided feedback for the organizers to consider for the next workshop. Here is a sampling of some of the participants' comments:
What was something new that you learned during this workshop?
"…Translating Biblical Names."
"…God is trying to speak to people in their language."
"…Saying "less" can mean "more"."
"…The features in Paratext–I got to learn more about how to use them."
What did you particularly like about this workshop?
"…Meeting other Algonquian language speakers."
"…The technical part–how to use the programs."
"…I enjoyed the whole workshop."
"…Singing hymns / Everything."
"…Hymn singing, devotions, sharing, everything."
"…I liked the experience with the Koreans."
What were the best aspects of the workshop?
"…Learning from patient facilitators who were patient with me."
"…Learning new things about translating the Bible."
"…Giving our opinions and experiences."
"…Sharing of other teams' experiences."
"…I enjoyed the visitors and all they offered for us in their prayers, and the direction of the facilitators."
"…The singing and devotions and great workshop presenters, and the explanations about the basics of translation."
God continues to be at work bringing His message to His people in their own languages. We are so grateful that you can be a part of this work with us. Thank you for your prayers and support for this workshop and for the wonderful things God continues to do in the lives of our First Nations friends.
Serving with you,
Bill and Norma Jean
Consider becoming more involved and supporting this work by visiting these websites:
In the USA: https://www.wycliffe.org/partner/Jancewicz
In Canada: https://www.wycliffe.ca/member/jancewicz-billnormajean/