Doing what we can,




Where we are,




With what we have.
Our Dear Partners,
So often we have featured a map on the top of our Northern Translation Briefs, as maps are easy to use to describe the many places we would travel to or travel from to do the work that God has called us to.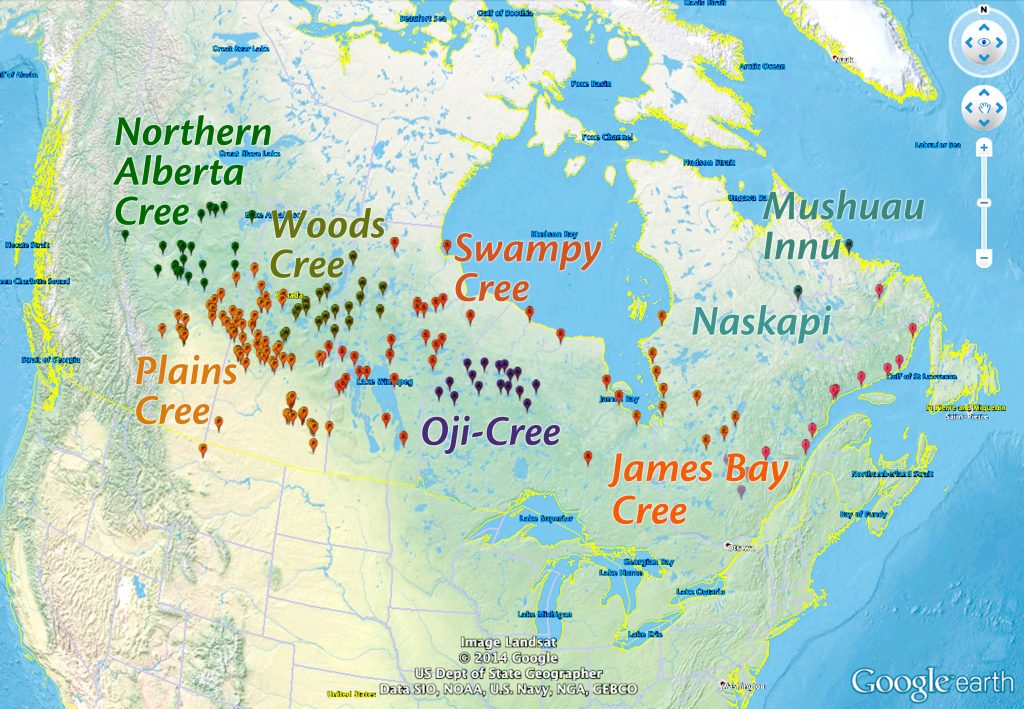 However, like so many of you, we have been home for the past several months, washing our hands, staying physically distanced, and wearing masks when must be with people from ourside our bubble.
Bill has worked remotely, by computer, for months with the Naskapi team on this and several other Naskapi language projects. But during those months, for various reasons, the capacity of the Naskapi translation team has been gradually reduced:
Last summer, Amanda took a leave of absence to explore other employment opportunities, and took training to be a conservation officer. Since then, she has also gone on maternity leave, and at this time does not expect to return to the translation desk. In January Tshiueten also took a leave of absence to explore a career in communications, but he has left that position and is not planning to return to translation at this time. During the Covid-19 lockdown in the spring, both Silas and Ruby were on leave from their duties, but Silas chose to take early retirement at the end of June, and then last month on August 20, Ruby informed us that she is taking a one-year leave of absence to work on education.
Pray with us that God will send willing and capable Naskapi persons to fill these spaces, so that their dream of completing the Bible in Naskapi can still be realized.
---
But all is not as bleak as it appears: Silas, in his retirement, has reached out to Bill, asking him to work with him, helping Silas to obtain and to set up a computer of his very own, so that he can continue to work on Naskapi translation and language projects on an informal basis.
This month Bill has begun to meet with Silas over Zoom calls to begin to check the book of Exodus and to record the audio for the book of Psalms! Praise God for laying this on Silas' heart.
God gave us a large home to share. He made it clear to us that He wants us to use it to care for "the least of these". Since early summer, we have had Charlotte and Bella with us, and last week we responded to an emergency call from the Agency to care for another child whose family is in crisis, Marison. Each child is from a different family and they each have their own special needs: we are doing what we can with what we have. They could be with us for another week, or for several months. God only knows. We will leave it in His hands.
Like everyone else during the pandemic, we use social media, Zoom and Skype a lot more regularly now to stay in touch with and support the other translation teams we are responsible for. Isolated Indigenous communities remain quite vulnerable and locked down. Continue to remember and pray for our teams working creatively in these areas: Matt & Caitlin Windsor with the Oji-Cree in Kingfisher Lake, Ontario, and Martin & Alice Reed with the Swampy Cree from their home in Thompson, Manitoba.
Continue to pray with us for the way forward with the Naskapi translators at Kawawachikamach in northern Quebec.
And we pray for you, that through this pandemic you too will find joy in doing what you can, where you are, with what you have.
Serving with you, Bill & Norma Jean
---
PS: You can follow the Bible translation and other work we continue to have the privilege to serve in at these links:
Northern Translation Brief
https://billjancewicz.com/
The Windsors Up North
https://www.thewindsorsupnorth.com/
Kaleidoscope–Reed's Ministry
https://www.facebook.com/ReedsKaleidoscope